Hi, Lily here! Today I am going to be talking about STEM careers you might not have heard of before.
It can be really difficult to know what career you might be interested in or what kind of job you think you would like to do. Once I had decided on studying Physics at university I thought that would make it easier to decide what career I might want to pursue, but in a way I think it made it even more tricky! As I worked through my degree and took the opportunities to gain experience in different areas I realised there were so many more careers out there than I ever thought possible!
As I discovered when I was researching possible career paths, there are so many resources all over the internet to help you find out about careers and about how you can pursue them! One of the most useful and clear is bbc bitesize careers. You can search for a job and find out from someone who does it how they started their career. You can also search for a subject you like and then see related careers you might be interested in – very useful if you're an indecisive person like me!
Another really useful website for researching jobs is prospects where you can find extensive lists of jobs you could pursue depending on your favourite subject at school or what you are studying at University! To find out what apprenticeship might suit you best based on your interests, the apprenticeships.gov.uk website is a really good resource too!
So let's crack on, these are 7 really interesting STEM careers that you might not have even know existed!
Prosthetist
Prosthetists and orthotists care for people who need an artificial limb or a device to support or control part of their body.
Working as a prothestist might include:
designing and fitting surgical appliances (orthotics) like braces, callipers and splints
assessing a patient's needs before they have an artificial limb or appliance fitted
taking measurements and using computer modelling to produce a design of the prosthetics or orthotics
carrying out follow-up checks with patients to see how they are coping with their device
making sure the appliance or limb is functioning properly, and is comfortable
carrying out adjustments or repairs
This is Becky, she's a prosthetist and you can find out more about job and her story here
2. Patent Attorney
Patent attorneys advise clients on how to apply for patents on new inventions, designs or processes. To do this you need an understanding of scientific and technological principles and processes in order to understand the invention yourself and be able to explain it to others.
Working as patent attorney may include:
meeting inventors or manufacturers
searching existing patents to check the invention or design is original
writing a detailed legal description of the invention or design – known as a patent draft
applying for patents to the UK Intellectual Property Office or European Patent Office
advising clients whose patent rights may have been broken
representing clients if a case comes to court
advising on other issues like design rights and copyright
This is George, he is a Trainee Patent Attorney. To find out more about what the job is like and his story check out the video below
3. Games Designer
As a games designer, you use creative and technical skills to design video games. You bring ideas, build prototypes, create interactive narration and develop the game's mechanics.
Working as a games designer may include:
using your creativity to design games for a range of devices and platforms that engage and capture the imagination of the user
consider, plan and detail every element of a new game including the setting, rules, story flow, props, vehicles, character interface and modes of play
creating a concept document and using this to convince the development team that the game is worth proceeding with
conducting market research to understand what your target audience wants
leading on the user experience (UX) design of the game, ensuring players have the best experience
This is Rhianne, she's a games designer and you can find out more about her story here
4. Solar Farm Manager
A solar farm manager, manages a number of solar farm sites across the UK, these are fields of solar panels storing and converting energy from the sun.
Working as a solar farm manager might include:
Dividing your time between office-based work and visiting sites to check they are running correctly
In the office you could be checking power and energy readings to make sure the solar panels are working correctly
When visiting sites you might be inspecting the cables and electrical equipment. Including measuring the output of electrical current from solar panels, and using thermal cameras to check the temperature of the cables is within a safe range
This is Manish, he is a solar farm manager and you can find out more about his story here
5. Cyber Security Analyst
Cyber security analysts help to protect an organisation by employing a range of technologies and processes to prevent, detect and manage cyber threats. This can include protection of computers, data, networks and programmes.
Working in cyber security might include:
researching/evaluating emerging cyber security threats and ways to manage them
planning for disaster recovery in the event of any security breaches
monitoring for attacks, intrusions and unusual, unauthorised or illegal activity
designing new security systems or upgrade existing ones
engaging in 'ethical hacking', for example, simulating security breaches
identify potential weaknesses and implement measures, such as firewalls and encryption
Funmi works in cyber security you can find out more about her job and her journey below
6. Ecologist
As an ecologist, you'll be concerned with ecosystems – the abundance and distribution of organisms (people, plants, animals), and the relationships between organisms and their environment. You usually specialise in a particular area, such as freshwater, marine, terrestrial, fauna or flora, and carry out a range of tasks relating to that area.
Working as an ecologist might include:
conducting field surveys to collect biological information about the numbers and distribution of organisms
carrying out taxonomy – the classification of organisms
using a range of sampling and surveying techniques, such as Geographic Information Systems (GIS), Global Positioning Systems (GPS), aerial photography, records and maps
carrying out environmental impact assessments
analysing and interpret data, using specialist software programs
working on habitat management and creation
keeping up to date with new environmental policies and legislation
Gabrielle is an ecologist, you can find out more about her job and her story here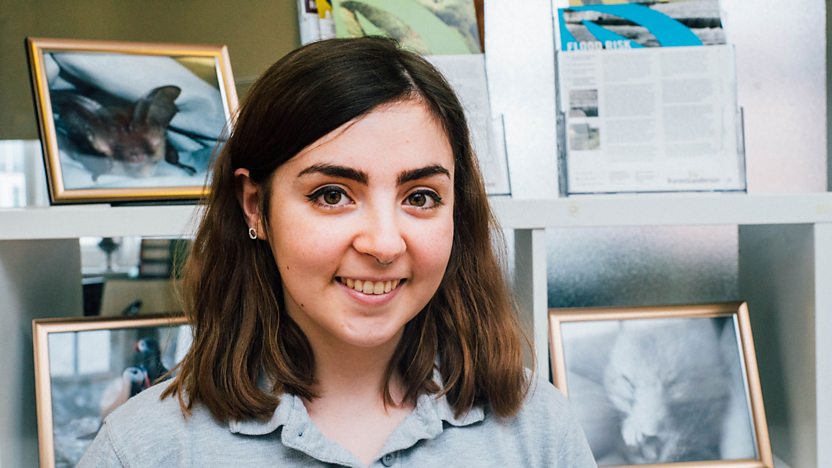 7. Science Journalist
As a science journalist you'll research, write and edit scientific news, articles and features, for business, trade and professional publications, specialist scientific and technical journals, and the general media. Science writers need to understand complex scientific information, theories and practices and be able to write in clear, concise and accurate language that can be understood by the general public.
Working as a science journalist might include :
producing articles for publication in print and online
conducting interviews with scientists, doctors and academics and establishing a network of industry experts
attending academic and press conferences
visiting research establishments
reading and researching specialist media and literature, e.g. scientific papers, company reports, newspapers, magazines and journals, press releases and internet resources including social media
attending meetings or taking part in conference calls with clients, scientists or other writers
reviewing and amending work in response to editor feedback
Rosie is a science journalist you can find out more about her job and her story here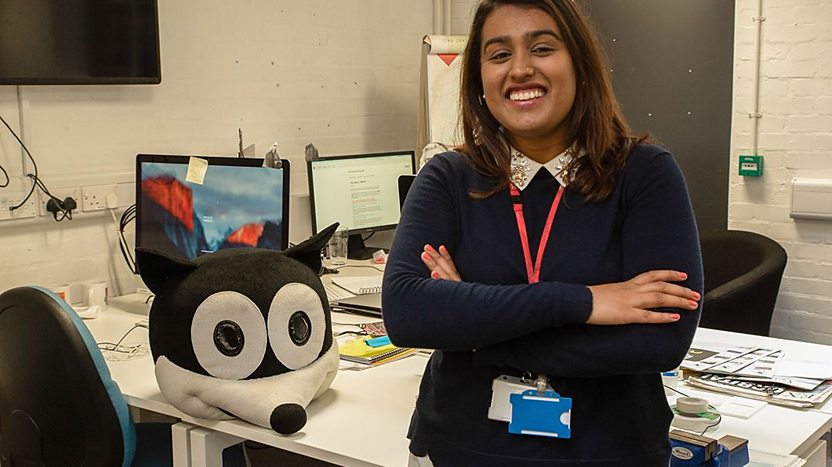 There are so many exciting STEM careers out there! It really is incredible the variety that are available and the number of different pathways you can take to end up working in STEM!
Lily
2 Sisters in STEM
Follow Our Blog!
Enter your email address below to get our new posts delivered straight to your inbox!